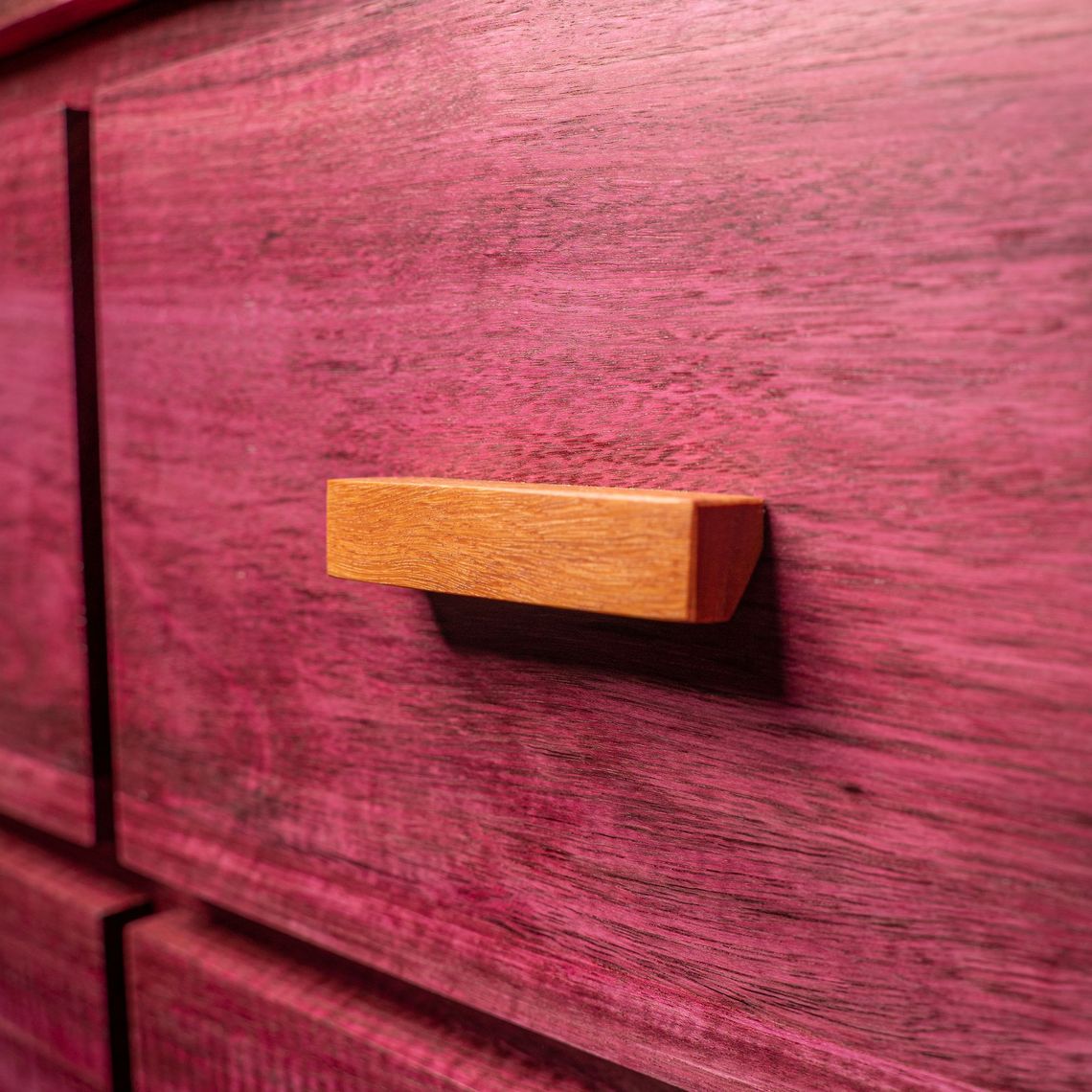 Guldris Purpleheart Dresser With Cumaru Tropical Hardwood Handles
Guldris is not strange to this gallery; this drawer was our first commission work for him. A solid Purpleheart dresser with a Cedar structure.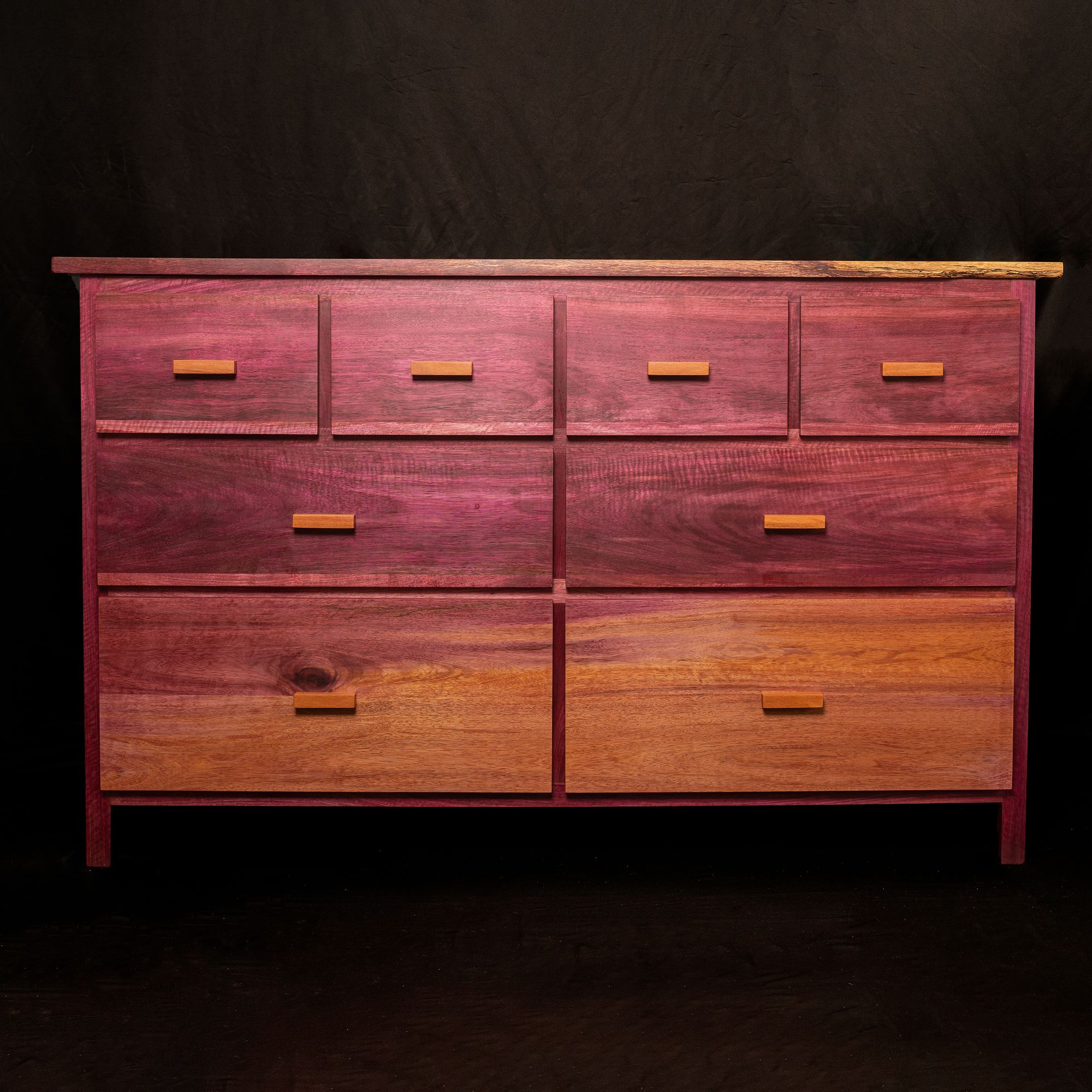 Specs:
Length: 62 inches
Thickness: 1 Inch
Depth: 20 inches
Height: 38 inches
Tropical hardwood type: Purpleheart, Cumaru, and Bitter Cedar.