Miranda Kitchen Island Handcrafted Out Of Cumaru (Brazilian Teak)
Mr. Miranda is an extraordinary person, not just a client but a mentor to us. This was crafted and designed to minimal detail. Long wooden rails and fittings are made following traditional carpentry.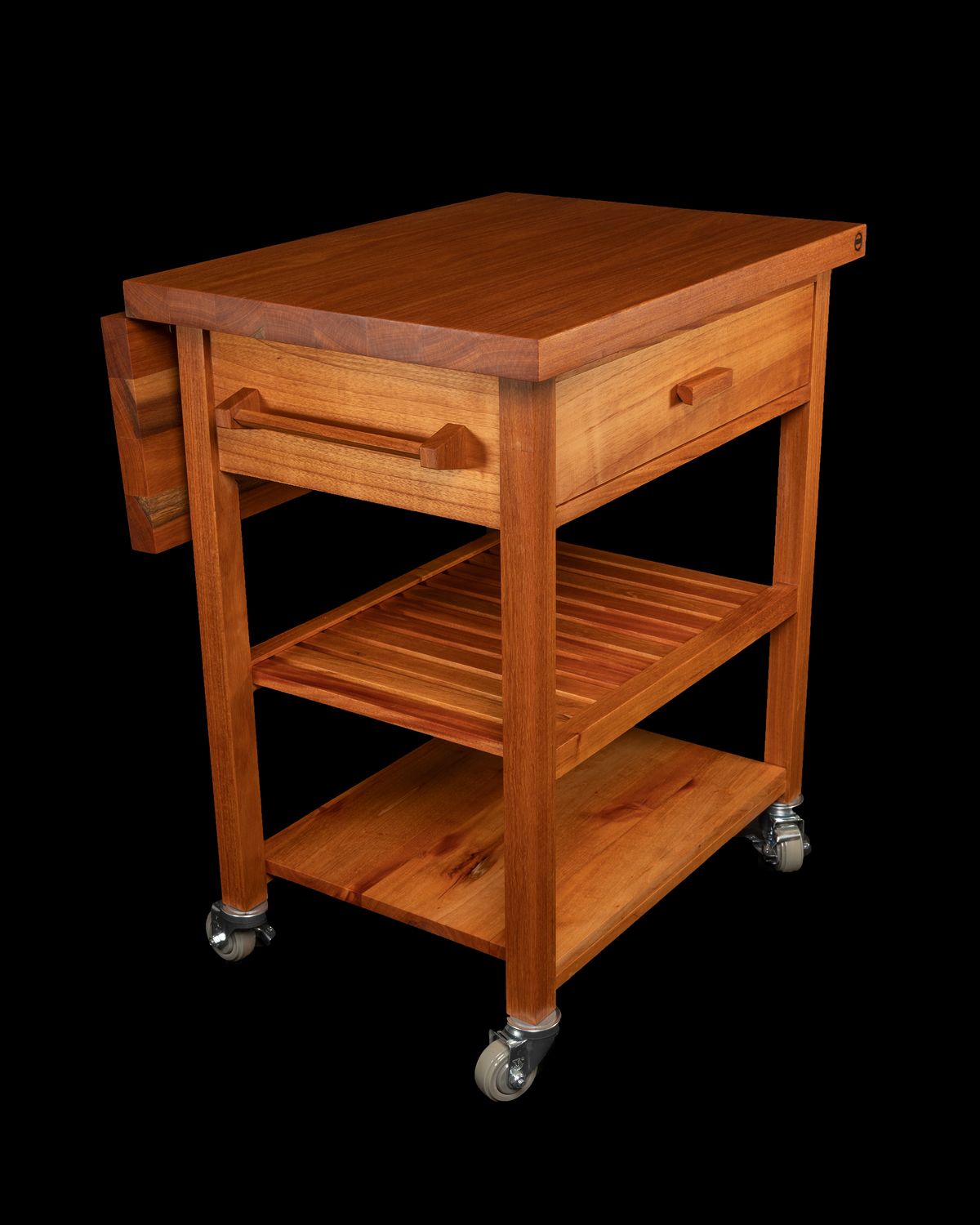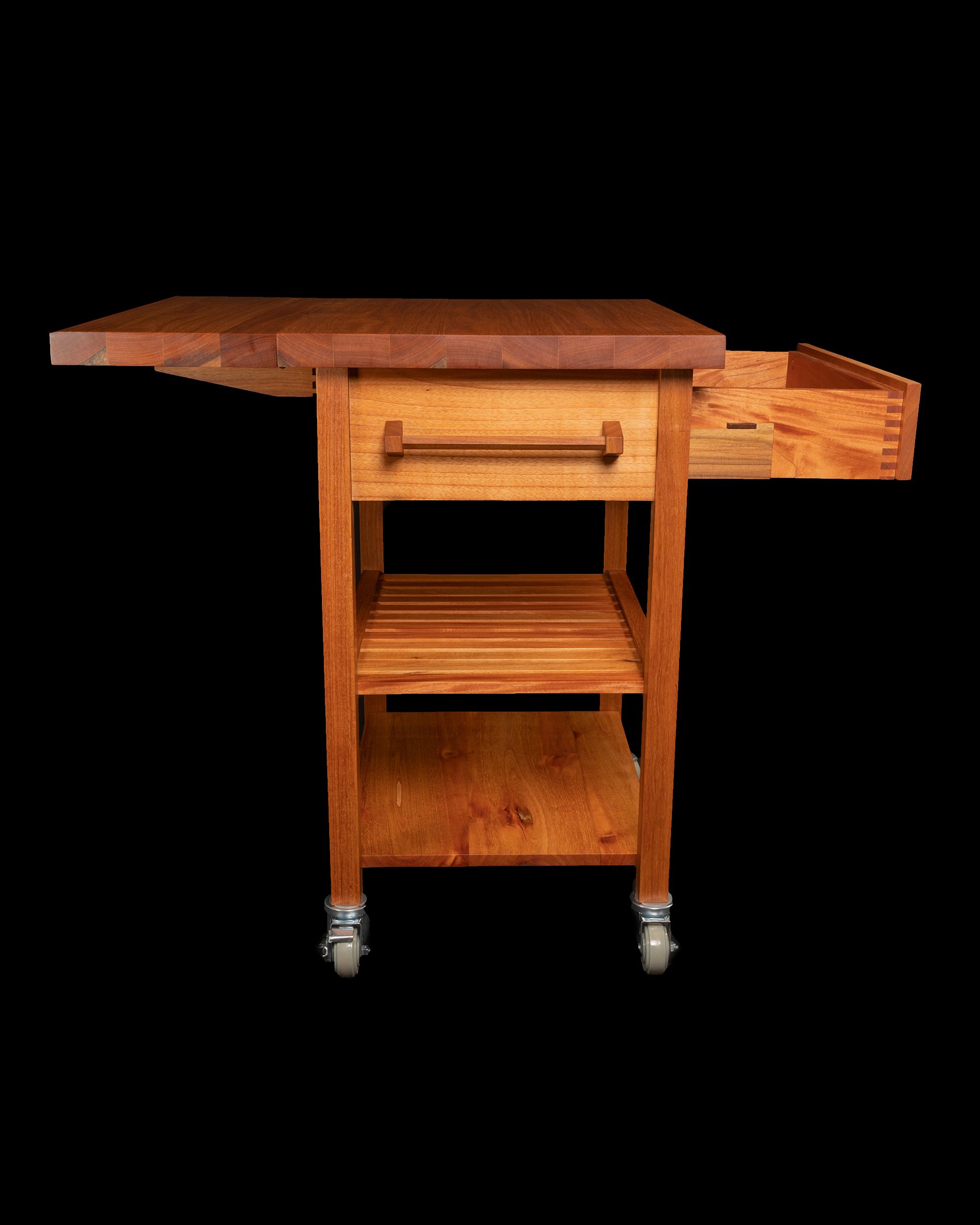 Specs:
Length: 22 Inches
Depth: 20-30 inches
Thickness: 1.75 Inch
Height: 36 inches
Tropical hardwood type: Brazilian Teak (Cumaru) and Biter Cedar.