Tomlet Teak Cabinet Carved with Cocobolo and Purpleheart
The Tomlet family has commissioned pieces by the tens. They were our first clients, and this was the last piece we made for them. We are not carvers, but our dear friend wanted a cherry blossom, so we did our best.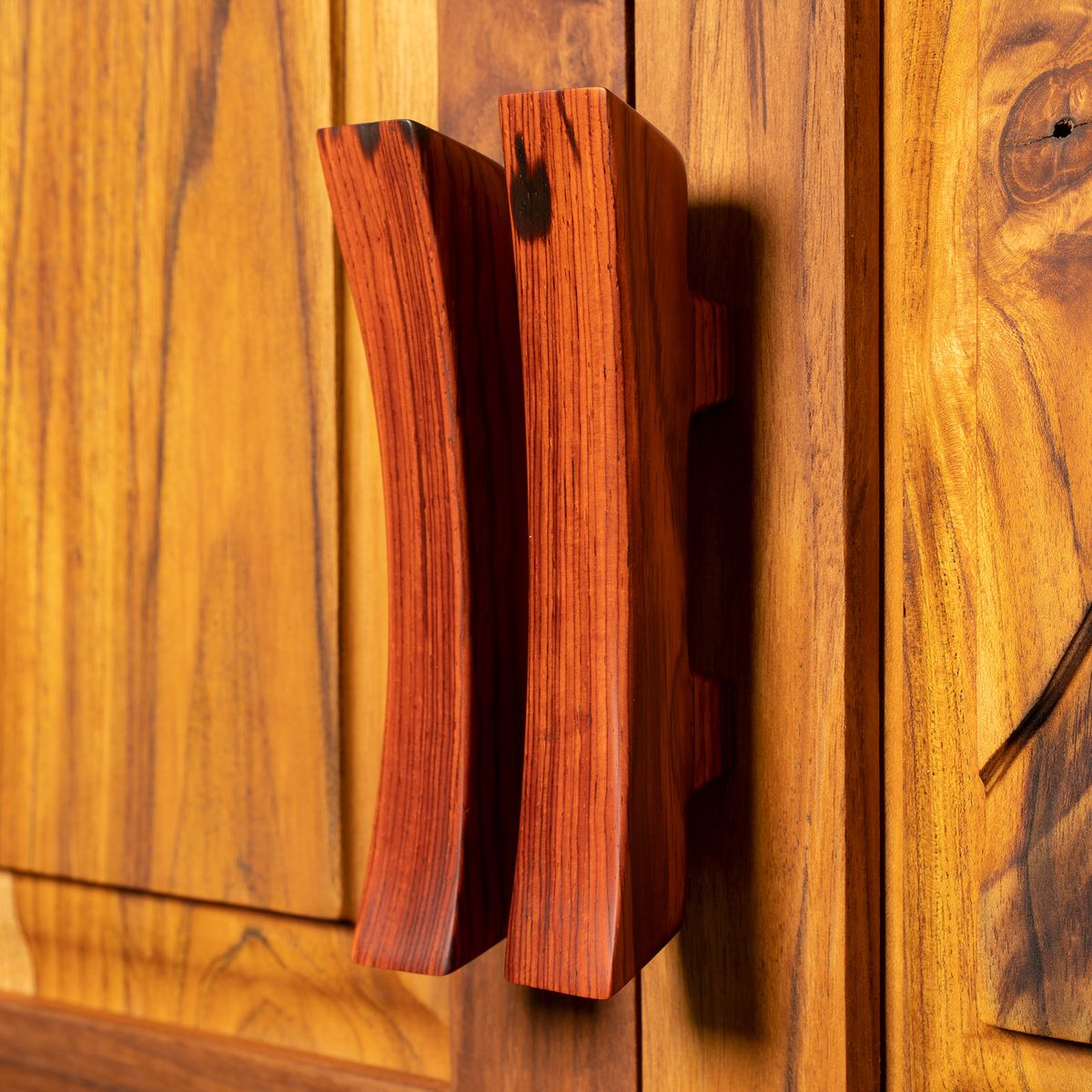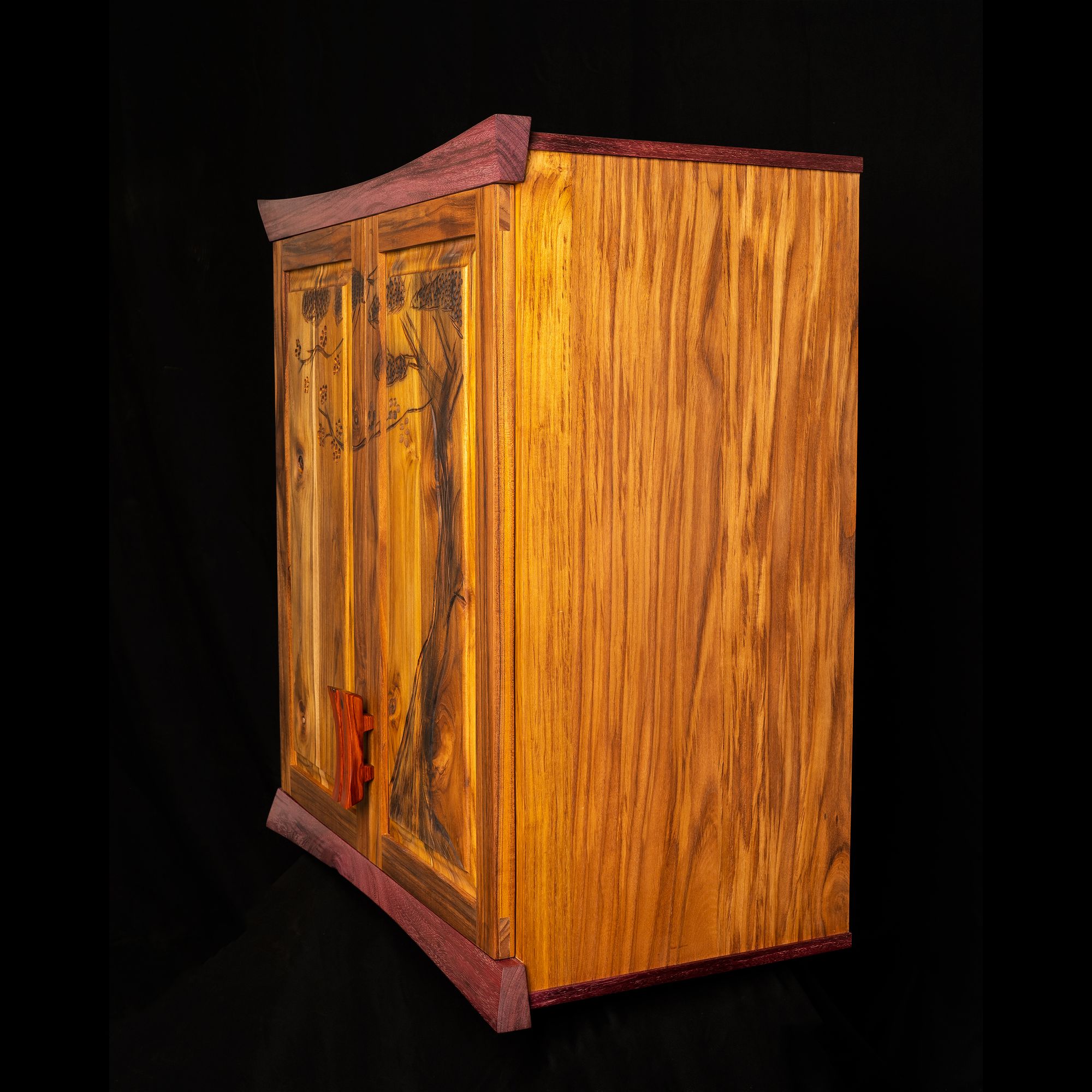 Specs:
Length: 48 inches
Thickness: 1 Inch
Depth: 20 inches
Height: 36 inches
Tropical hardwood type: Teak wood, Purpleheart, and Cocobolo.